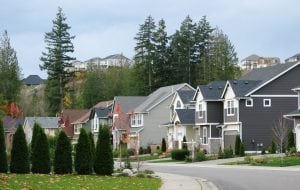 Living in the beautiful forested region that makes up Acton, Massachusetts allows residents to truly feel one with nature. However, due to the rich history that dwells within this town, residents can also feel one with our nation while remembering and honoring the brave men that fought for this country's independence in the American Revolution. Acton has preserved much of its history but does not have the amount of tourist traffic as Concord. This makes it the perfect place for a family that is just looking to cruise through life at a slower pace. When you purchase a prime slice of Acton MA real estate, you are not only purchasing a house. You are buying peace of mind.
People choose to move to Acton because of the residents and the community. Everyone in Acton is friendly and willing to help out at a moment's notice. The public school education system is top-notch, as is the park conservation system. The town oversees nearly two-dozen parcels of preserved land, which includes tons of hiking and walking through the beautiful forests that surround the area. Artistic creativity is also encouraged and nurtured here in Acton, which encompasses the Discovery Museums and West Acton's Color Full Art Studio. All of our listed Acton MA real estate is near great food, fine art, rich history, and wonderful neighbors.
The Attias Group: Your Best Choice
The agents here at The Attias Group are the upmost professional and dedicated group of realtors throughout the entire New England area. Our mission is to provide excellent customer service and base our success only on complete client satisfaction. Along with other major criteria, we only hire agents that exude the highest standard of efficiency and reliability. We are excited to provide a different kind of buying or selling experience.
Contact us to find your perfect piece of Acton MA real estate today!