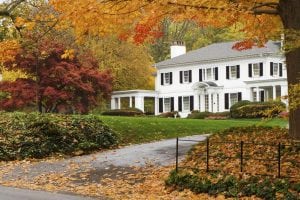 With a variety of Arlington MA condos for sale, it can be difficult to know how to choose a real estate property that fits your lifestyle, needs, and price range. If you love living in a town with a rich historic background, excellent public schools and lush parks, let The Attias Group find your forever home in Arlington, MA!
Living in Arlington, Massachusetts
Nestled in the outskirts of Boston, Arlington offers a safe, quiet and historic environment that is ideal for everything from raising a family to enjoying retirement. Soak in the sights of lush greenery while taking a relaxing bike ride on the Minuteman Trail Bikeway. Or take a leisurely walk around Spy Pond Park. Arlington is just a short distance from Boston, which means you get the amenities of a large metropolitan area, with the quaintness and charm of a small historical city. You can make this Massachusetts gem your home by checking out the available Arlington MA condos for sale through The Attias Group.
The Attias Group: Client-Centered
At The Attias Group, our clients are our top priority. Real estate may indeed be about "location, location, location," but our agents work from a philosophy of creativity and innovation to exceed our clients' expectations. Our marketing department is in constant communication with our real estate agents to generate more buying leads, which in turn produces more real estate options for our clients interested in buying a home or condo.
However, we do not just work hard for our buyers. If you and your family are interested in selling your home, The Attias Group will work one-on-one with you to assess the strengths of your property to help ensure you get the highest price available. Our agents utilize innovative and strategic marketing techniques that incorporate social media strategies to get your home or condo the exposure that it deserves.
Let The Attias Group find you Arlington MA condos for sale that are right for you and your family. We put clients first! Contact us to see some of our listings.