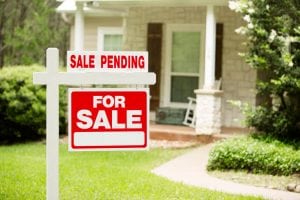 Are you looking to settle down in Brookline, Massachusetts? Since 2001, The Attias Group has worked with a diverse array of families, couples and individuals to find them homes that meet their individual needs, and most importantly, fall within their budget. Owning your own piece of Brookline MA real estate does not need to be a stressful endeavor. Here at The Attias Group, we believe that the home buying experience is a journey that requires collaboration, communication and a bit of tenacity. Our real estate agents work hard to make sure that you are receiving the highest level of care and attention.
Living in Brookline
Many towns around the greater Boston area are known for their historical roots and battlegrounds. Brookline MA is no exception. In fact, you can still see some of the homes that were built in Brookline when it became a town in 1705. When you purchase a home in Brookline, you are taking part in a rich sense of historic tradition.
Brookline has long been regarded as a pleasant and verdant environment. In 1841 edition of the Theory and Practice of Landscape Gardening, Andrew Jackson Downing described the area this way: "The whole of this neighborhood of Brookline is a kind of landscape garden, and there is nothing in America of the sort, so inexpressibly charming as the lanes which lead from one cottage, or villa, to another. No animals are allowed to run at large, and the open gates, with tempting vistas and glimpses under the pendent boughs, give it quite an Arcadian air of rural freedom and enjoyment."
The worst part about living in Brookline would be deciding which of the numerous outdoor hiking trails and activities to do first. With approximately 18 hiking routes around the Bedford area, you can always take some time to enjoy the great outdoors.
Innovation is Key
Brookline MA may be historic, but The Attias Group is ready to use its innovative and cutting edge real estate strategies to find you a home today. When you work with us, we will incorporate your home buying checklist, as well as the current real estate trends, into an individual home buyer portfolio that is specific to your individual needs.
We will have you in the home of your dreams in Brookline MA in no time. The Attias Group is committed to not just finding you a house within the Brookline MA real estate market, but a home. Contact one of our expert real estate agents to learn more about the Bedford area and our excellent services.