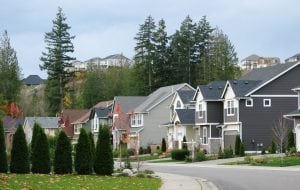 Concord, Massachusetts is a beautiful town so full of rich history that visitors and residents often feel as though they have been transported back to a simpler time in New England. When deciding on a Concord house for sale, you will be deciding to settle within the very same community that so many great American authors, such as Ralph Waldo Emerson and Louisa May Alcott, drew their inspiration from.
Visitors can walk through the pages of an American history book and take in the sights of the many historical monuments enshrined in this neat little town. Feel free to take a Saturday morning stroll and bring your family to visit all of Concord's wonderful museums. Then after, why not stop for lunch at any of the colonial style eateries on Main Street. The friendly atmosphere and delicious food will satisfy any size brood and provide you with some energy to continue your exploration.
Due to the convenient size of the town and the short 30-minute drive into Boston, any listed Concord house for sale will be in the perfect location for a variety of weekend activities. You can catch a game at Fenway Park if you are a baseball fan, or the TD Garden if you prefer basketball. Spend the day exploring unique shops and boutiques, or take in a movie downtown. Once you have had your fill of the big city, it is just a short drive home to the quaint and peaceful town of Concord.
Area Experts: The Attias Group
Our agents are passionate about finding you the perfect Concord house for sale that fits your specific needs and budget. Our clients sing our praises because we consistently add value to your home search with strong market knowledge. We also provide great consulting when it comes to house quality, maintenance and condition. We are not just a sales and realty company – we are a group of efficient and well-educated real estate professionals.
Contact us today to schedule a viewing!