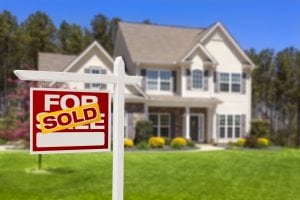 Concord, Massachusetts is a small town with a grand past. The region that developed into the town of Concord was formerly known as Musketaquid, which means "grassy plain" in Algonquian. The area played host to the Battle of Lexington and Concord, which was the initial conflict in the American Revolutionary War. Due to this town being a major landmark in the birth and rise of the United States, owning a piece of Concord MA real estate is like owning a piece of priceless American history.
But to most Concord residents it's not just the past that makes the town so vibrant. It's the people. From friendly neighbors to outstanding town personnel, this city will make any new person or families moving in feel right at home. You can expect a friendly hello from the postal worker to the grocery clerk because everyone is welcome in Concord.
The Time For Change Is Now
The perfect time to find a new home is now, so why not make the entire searching process much easier with the help of one of our amazing and talented agents? The professional and accommodating agents here at The Attias Group are dedicated and passionate about getting you the home you want and deserve. We will craft a hand-selected list from our wonderful array of prime Concord MA real estate listings that will match any budget or lifestyle.
The Attias Group is a Massachusetts' staple and locally owned by one of the highest producing agents that the Bay State has to offer. Our track record speaks for itself and our five star rating reflects our consistent and high client satisfaction. We will work hard to ensure that you find the perfect place to call home in beautiful Concord, MA.
Contact us today and let us put you in a prime piece of Concord MA real estate!