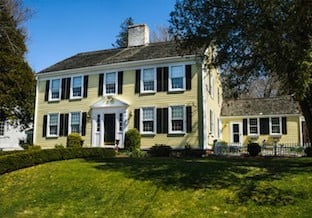 Owning Concord real estate is like living between the pages of an American history book. Concord is well known for its major roles in the American Revolutionary War. The town itself features a large number of historic sites that can provide tourists and residents with interesting insights into how the United States became what it is today.
Concord has a vast supply of great historic centers with small shops and restaurants, historic homes, fantastic public transportation and a wonderful public education system. When you buy a piece of Concord real estate, you are not just purchasing a home; you are purchasing a lifestyle for you and your family.
Concord is also only a short 30-minute drive from Boston, which means you can have the excitement of a big city whenever you want it. But you don't have to deal with the hustle and bustle of big city life every single day. The peace and tranquility of Concord is what our residents love most about living here.
Experience the Difference with The Attias Group
Our agents here at The Attias Group are dedicated and determined to find you the best piece of Concord real estate that fits your budget, lifestyle, and needs. Excellence is not just a goal here in our firm; it is a requirement. We offer visionary leadership and a philosophy defined by the highest standards and practices in the industry.
As a firm with years of experience in the Boston area real estate market, we strive to challenge conventional ways of thinking. We are constantly creating new marketing models that produce the highest net success for our clientele. What makes our firm so different is the belief that our clients don't work with sales people—they work with highly educated real estate professionals.
Contact us today and schedule a viewing time for any one of our covetable Concord real estate listings!