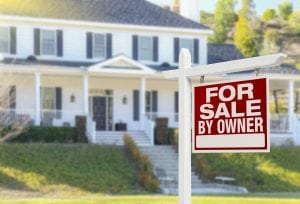 Are you thinking about moving to Acton, Massachusetts? Let The Attias Group show you some of the amazing homes and condos for sale in Acton MA. Our expert real estate agents are ready to help you find your forever home. With a wide variety of properties listed in the Acton area, The Attias Group will work tirelessly to find a home that meets both your needs and your budget.
The Charm of Acton, MA
If you recently secured a job in the Boston area, but don't want to put up with the traffic and congestion of the big city, Acton just may be the place for you! From Acton, Boston is only a short train ride away. This means that you can skip the stressful commute and get to work quickly, but still come home to a quaint and quiet neighborhood at the end of each day.
Enjoy the weekend outdoors with the family in one of Acton's several land conservations. From forests and meadows, to marshland and tall pines, Acton parks offer a variety of diverse landscapes for you to hike, bike or run! But on those rainy or cold days, take advantage of some of Acton's several indoor activities. Catch a play at the local theater, get creative at the interactive art studio, or sample the local fare at a quaint restaurant.
Finding the Perfect Property
The Attias Group is ready to help you find your perfect home or condo in Acton MA. When working with The Attias Group, we value collaboration. Our knowledgeable and professional real estate agents are trained to listen to your needs, analyze the current real estate trends, and maximize the real estate options available to you and your family. Our real estate company was born out of a spirit of innovation and progress. We utilize some of the most cutting-edge real estate techniques to help you find the property of your dreams at an affordable price.
Contact The Attias Group today to view some of the hottest homes and covetable condos for sale in Acton MA.