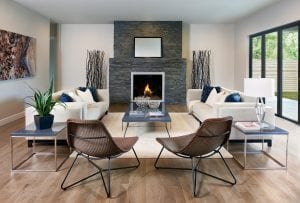 Condos for sale in Concord MA are covetable properties, and for good reason. The picturesque town is rich in history, culture and literary significance, in addition to beautiful scenery and lush landscapes. If you're looking to call Concord home, contact the area real estate experts at The Attias Group.
Living in Concord, Massachusetts
Located northwest of Boston, Concord boasts an impressive reputation all its own. Renowned for its various American Revolutionary War sites, the town was also home to a number of notable literary figures. Nineteenth-century philosopher and lecturer Ralph Waldo Emerson and authors Nathaniel Hawthorne, Hendry David Thoreau and Louisa May Alcott all called Concord home. The culmination of such great minds in one place led Henry James to dub the area as "the biggest little place in America."
In addition to its historical significance, Concord also offers a stunning array of colonial-era homes, impressive brick work and the charm of a classic New England community. Beautiful downtown districts feature storefronts with handsome facades packed with unique items and local fare. There are also plenty of parks, museums, nature reserves and famous homes worth exploring. Condors for sale in Concord MA are perfect properties for those who appreciate the history and beauty of our nation.
Working With The Attias Group
Whether you're a first-time home buyer or a seasoned pro, the real estate agents at The Attias Group can help you seal the deal on your dream property. By offering personalized and individual attention to each of our clients, we can fully understand your real estate needs and work to fulfill them. All of our agents utilize modern business practices, strategic thinking and well-informed leadership practices throughout the entire buying or selling process.
Well Connected
At The Attias Group, we harbor an exclusive affiliation with Leverage Global Partners. Our firm is also a member of the Who's Who in Luxury Real Estate. These connections ensure that our agents have a global reach when it comes to available real estate properties, industry news and market trends. And because we utilize multiple platforms of social media, we're able to maximize visibility of our clients' properties, as well as extend our knowledge of all available properties for our buyers.
When you work with The Attias Group, you're working with the best in the area. Owned by one of the highest producing agents in all of Massachusetts, the team at Attias possess a broad knowledge of the industry and a working understanding of the best buying and selling practices to benefit our clients. Whether you're looking for a commercial location for your national franchise or condos for sale in Concord MA, the agents at The Attias Group can get you into the property you're searching for. Contact us today to speak to an agent!