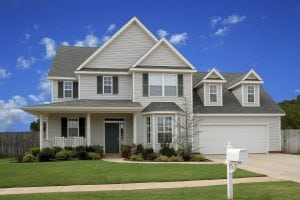 History buffs and those who long for small town life will find their oasis in Boxborough, Massachusetts. With a population of just over 5,000 people, the town is full of charm as much as it is historical significance. If you're looking to call this peaceful city your home, let The Attias Group show you some of the best homes for sale Boxborough Ma has to offer.
Founding of Boxborough
The town of Boxborough has a total area of just 10.4 square miles. First inherited by the Native American Nipmuc and Pennacook tribes, the area was most likely visited by colonists in the early seventeenth century before becoming settled by farmers in the eighteenth century. Looking for fertile farmlands, the settlers would go on to become one of the most productive agricultural farming lands in the entire country.
However, just a few years later, many of the original settlers would leave their farmhouses to fight in the colonial militia during the American Revolutionary War.
Historical Significance
In 2005, the city's historical society opened the Boxborough Museum, which contains a number of photographs, artifacts and information about the area's history. The city also hosts an annual Harvest Fair in September to celebrate Boxborough's legacy of agriculture. And the town is also home to several landmarks on the Freedom Trail, including The Silas Taylor Farm, The Silas Wethebee House, and The Walnut Farm.
In addition to the historical sites, Boxborough also boasts reenactments and commemorations to preserve the memory of the city's role in the American Revolution. The Boxborough Minutemen Company put on these events, and also sponsor local activities and businesses. The town is also known for its annual Fifer's Day celebration, which is also hosted by the Minutemen. Held every June, the festival begins with a road race, followed by a parade and additional festivities, including food booths, bands, volleyball tournaments and field games. Other activities include pony rides, air balloon rides, a flea market and fire engine demonstrations, making this festival a very family-friendly affair.
Call Boxborough Home
If you're looking for the best homes for sale Boxborough Ma has available, contact The Attias Group. Our expert realtors have years of insight into the area and can match you with the best homes to fit your family's needs.