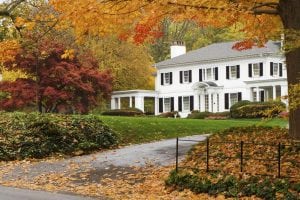 Are you ready to settle down in a community known for its quaint Massachusetts farmland, historic roots, and small town charm? If so, The Attias Group is ready to help you and your family find your rural paradise by showing you some of the best homes for sale Carlisle MA has to offer.
Carlisle: A Connection to the Past
During the Revolutionary War, the minutemen from Carlisle were known for wearing a spring of pine in their hats. This historic anecdote sums up just about everything you need to know about Carlisle. Carlisle is a rural community surrounded by lush pines and vegetation that holds a rich sense of history and tradition. With over 30 percent of the town's land committed to conservation, Carlisle is a place that respects and cherishes their surroundings.
However, the expressive scenery is only one reason to call Carlisle your new home! If you have found that the hustle and bustle of city life is just a bit too fast paced for your lifestyle, Carlisle will be your oasis. In fact, Henry David Thoreau, an American author, coined Carlisle as "the city of the woods."
Carlisle is a place that allows people to get back in touch with nature and enjoy the simple things in life. Even though The Attias Group has been serving the greater Boston area since 2001, we understand that city living is not for everyone. We can help you find your dream home among the woods of Carlisle MA.
The Attias Group: An Eye for the Future
The Attias Group was founded on principles of innovation, excellence and progress. You may be in the market for a historic home in Carlisle MA, but that does not mean that your real estate firm needs to use outdated and historic strategies. At The Attias Group, all of our expertly trained agents utilize the most modern analytical strategies to assess the current market trends, formulate an individual profile for every buyer, and maximize the number of homes you will be shown that are within your budget.
We are ready to show you some of the best homes for sale Carlisle MA can provide. Let us find your paradise within the Carlisle woods. Contact us today to learn more about our listings.