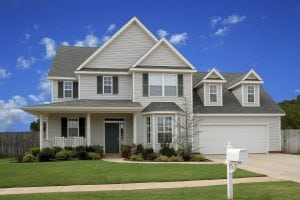 Work, family and a host of other commitments and preferences can pull you to different corners of the country. But imagine the good fortune when life brings you to the beautiful town of Concord, Massachusetts. Any of the homes for sale Concord MA can offer will put you in the center of a pristine neighborhood with idyllic amenities. Whether you are raising a family or settling into retirement, Concord is a great place to call home.
Come to Concord
With welcoming townsfolk to accommodating civil employees, this beautiful area filled with rich American history will have you feeling like you are living in a simpler time. In addition to friendly neighbors, Concord offers a multitude of things to do. From attending special events, to getting involved in the arts, learning more about the local history, or sitting down to a delicious meal at any of the town's independent restaurants, you'll never be bored in Concord.
Concord isn't just a great place to live. It's also a great place to work! The thriving economy here means that when you buy one of our homes for sale Concord MA, you can be sure that you'll find sustainable employment as well. But if you'd rather work in a big city, the area allows for that as well! Boston is just a train ride away from this sleepy neighborhood. Enjoy the life and vibrancy of the city without contending with the noise, air pollution and traffic.
We Are Here To Serve You
Our clients always feel a sense of comfort in the knowledge that they will have the personal and individualized attention of our experienced real estate agents throughout the entire process. Client satisfaction is our top priority and the agents here at The Attias Group are committed to working hard on behalf of our buyers and sellers. With our vast list of homes for sale Concord MA, our agents are determined to find you the best house to fit your budget and lifestyle.
Contact us today to check out our listings!