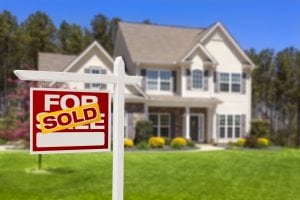 Are you looking for homes for sale in Arlington MA? The Attias Group is the number one locally-owned boutique real estate company in the area, and we're here to help!
Why The Attias Group?
The Attias Group is owned by one of Massachusetts's highest producing agents who has worked in a variety of real estate settings, such as national franchises and local firms. This diverse experience allows The Attias Group to integrate the best of the corporate and local real estate contexts. We know the business of real estate, but we also care about the people we work with.
At The Attias Group, we know that purchasing a home or condo is large life step, and we do not take that process lightly. We strive to ensure that our customers' needs and desires are heard and integrated into the journey of purchasing a home. Our previous clients speak highly of our excellent customer service and work ethic. Which is why we proudly boast a five-star base line rating.
First Time Home Buyers
Arlington, MA is the ideal location to settle down and start a family. With great parks, schools and family-friendly activities, available homes for sale in Arlington MA do not last long!
However, here at The Attias Group, we understand that buying your first home is a momentous occasion that should be savored. We want to make this journey memorable and enjoyable for every individual or family that we work with. The real estate agents at The Attias Group will work hard to not just find your first house, but your first home.
We work tirelessly to continually make connections with individuals and families interested in selling their home in the greater Arlington, MA area. This ensures that you have a variety of options when searching for your first home. From brick and ivy laden colonial homes, to modernist architecture and style, The Attias Group is here to offer you both variety and quality.
Contact us today to receive more information about the homes for sale in Arlington MA.