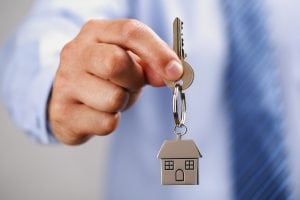 If you want to live near Boston, but don't want to deal with the headaches associated with big city living, contact The Attias Group. Our team of experienced realtors have over 10 years of experience in the greater Boston real estate market, and we can show you some of the best homes for sale in Tewksbury MA that will afford you the convenience of urban living with all the benefits of small town life.
Rich in History
Tewksbury was settled in 1637 and named after the town of Tewkesbury in England. President Andrew Jackson once visited an area tavern, and a number of historical figures called Tewksbury home. John Trull, captain of the city's minutemen in the American Revolutionary War, Adelbert Ames, last surviving Civil War general, and Anne Sullivan, famous tutor and companion of Helen Keller, all lived in the area. A number of museums, monuments and national parks are also scattered throughout Tewksbury, making it a great city for those with interests in American history.
Family-friendly
Homes for sale in Tewksbury MA are also incredibly sought-after by young couples and families. The excellent public school systems, extra-curricular activities and sports organizations make it an ideal place for children to grow up. The welcoming and close-knit community is also a great feature of Tewksbury that most families find appealing.
Best of Both Worlds
Two major highways run through the city limits, making it easy and convenient for residents to visit nearby towns for additional opportunities to shop, dine and find entertainment. Boston is located just twenty minutes away from Tewksbury, so residents are easily able to spend the day in Bean Town without having to deal with traffic jams, noisy neighbors or tiny apartments. The open land and quiet neighborhoods of Tewksbury are a welcome sight after spending all day in the city.
Contact The Attias Group
If you want to view available homes for sale in Tewksbury MA, contact The Attias Group. Our experienced team of realtors possess extensive and comprehensive knowledge of the area. By utilizing our are insight, valuable partnerships and social media strategies, we can match you with best property in your budget.