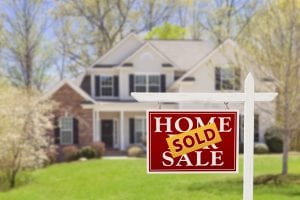 The Attias Group is ready to show you some of the best homes for sale in Waltham, MA. Since 2001, our expert real estate agents have been finding homes for families and individuals all across the greater Boston area! Massachusetts is a place known for its history and legacy. The Attias Group can help you become apart of that history by finding you a home in Waltham, MA.
Your Place in Waltham, MA
When you walk the streets of Waltham, you can feel a sense of history and tradition. The iconic red brick and ivy makes you feel connected to the historic events of the past, as if you could feel the age-old revolutionary spirit. Waltham may have a deep historic connection, but that does not mean you can't find modern living. Why not have both?
The Attias Group can find your colonial dream home that projects that sense of history on the outside, but feels modern and welcoming on the inside. Who says that a historic home can't have a spacious kitchen with marble countertops, and a large kitchen island where your family congregates to eat breakfast in the morning? At the intersection of historic and modern, that's where you will find your dream home.
The Home Buying Process
The Attias Group not only understands the process of searching and selecting a home, we are trail-blazing the future of real estate strategies! Our firm was founded on a spirit of innovation, collaboration, and progress. When you work with The Attias Group, you will have some of the most current real estate practices and technology at your fingertips. We utilize novel social media strategies and data analytics that maximize your home selection options. Let The Attias Group use our future-oriented real estate practices to find you a piece of the past. Contact us to be shown some of the covetable homes for sale in Waltham MA!