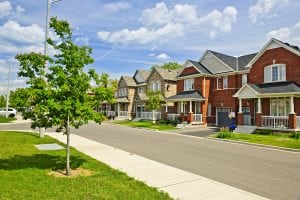 With its lush landscapes, rich historical ties and beautiful brick architecture, the town of Waltham, Massachusetts, is truly an idyllic place to call home. For your own prized piece of Waltham MA real estate, contact the expert area realtors at The Attias Group.
Waltham, MA
Waltham was first settled in 1634 as part of Watertown and was officially incorporated as a separate town in 1738. Waltham had no recognizable town center until the 1830s, when the nearby Boston Manufacturing Company gave the town the land that now serves as its central square.
Waltham can be accessed through the Fitchburg/Boston Commuter Rail Line out of North Station, including two stops in town at Central Square across from City Hall and Brandeis University.
But if the draw of historical notoriety isn't enough to draw interest, tourists and residents alike often frequent local museums and monuments. Charles River Museum of Industry & Innovation, The Rose Art Museum are both located in Waltham, making it an ideal place for the art or history buff.
Modern Amenities & Attractions
Although Waltham Ma real estate is full of historically significant properties, the town also boasts plenty of modern amenities and entertainment venues. If you're looking for more heart-pumping adventure, your family can visit Embassy Cinema, The Paint Bar, and Launch Trampoline Park . And the number of maintained state parks in the area also offer up the opportunities for picnics, hikes, bike rides or jogs.
The Attias Group
When you've finally decided to own your own piece of prime Waltham MA real estate, don't risk missing out on an ideal property. Instead, work with a team of area experts at The Attias Group. Our realtors have over a decade of experience working within the area real estate market. Our valuable insight, business relationships and realty savvy will help you secure the best property for your family. Contact us today to get started!