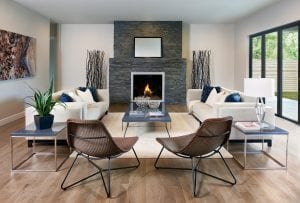 The town of Bedford, Massachusetts may be historic, and share in the area's rich revolutionary tradition, but the houses for sale in Bedford MA are far from timeworn and outdated. From gigantic kitchens with exquisite granite counter tops, to luxurious bathrooms and spacious outdoor living spaces that are sure to impress your friends, The Attias Group can help you find a modern home in a historic town!
The Attias Group
The Attias Group was founded and developed with a philosophy of innovation, creativity and excellence. Our expert real estate agents utilize some of the most modern and cutting edge real estate strategies known to the industry today! The Attias Group not only knows real estate, we are defining how people buy homes in the 21st century. By taking advantage of Internet marketing techniques and social media platforms, The Attias Group maximizes the homes that are available to our buyers, and increases the visibility of the houses of our sellers.
Buying or Selling
Whether you are looking to buy or sell your home in Bedford MA, The Attias group will work collaboratively with you to define your goals and create a real estate plan that is unique to your needs! Our innovative techniques are effective, but don't just take our word for it. The experiences of our previous customers speak to our service. With a 5 out of 5 star baseline customer rating, The Attias Group has excellent customer service that is second to none!
Award-Winning Firm
If you are looking for a new home in Bedford, why not work with an award-winning real estate firm? The Attias Group has been voted the number one real estate boutique in all of Massachusetts. Work with a real estate company that is praised by previous customers and respected by other firms within the industry. To experience our amazing customer service firsthand, contact one of our exceptional agents today to view some of the houses for sale in Bedford MA.