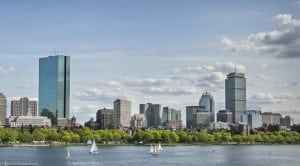 Are you looking to settle down in Boston, Massachusetts? Since 2001, The Attias Group has worked with a diverse array of families, couples and individuals to find them homes that meet their individual needs, and most importantly, fall within their budget. Owning your own piece of Boston MA real estate does not need to be a stressful endeavor. Here at The Attias Group, we believe that the home buying experience is a journey that requires collaboration, communication and a bit of tenacity. Our real estate agents work hard to make sure that you are receiving the highest level of care and attention.
Living in Boston
Boston is known for being a city of culture, education and eco-consciousness welcomes residents, students, and visitors. In fact, you can still see some many students and artists walking the streets of Boston. When you purchase a home in Boston, you are taking part in a rich sense of historic tradition.
Often referred to as the Cradle of Liberty, Boston is the site of some of the most significant social, cultural and political moments in U.S. history. Living in the region can feel like you're acting out the pages of a history book, while simultaneously experiencing the perks of a modern metro area. Boston's tenacious spirit was born out of an act of revolution, and its drive to pursue innovation and progress is in its DNA.
Boston often feels like a small town with all the perks of city life. The metro area features a diverse culinary scene, access to the cultural institutions, and proximity to world-class schools, employers and health care.
Innovation is Key
Boston MA may be historic, but The Attias Group is ready to use its innovative and cutting edge real estate strategies to find you a home today. When you work with us, we will incorporate your home buying checklist, as well as the current real estate trends, into an individual home buyer portfolio that is specific to your individual needs.
We will have you in the home of your dreams in Boston MA in no time. The Attias Group is committed to not just finding you a house within the Boston MA real estate market, but a home. Contact one of our expert real estate agents to learn more about the Boston area and our excellent services.