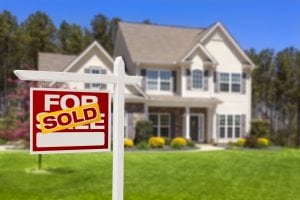 Are you looking for houses for sale in Arlington MA? Let The Attias Group show you why we are the number one locally-owned boutique real estate firm in the area.
Something for Everyone
Whether you are looking to buy your first home, are a veteran real estate buyer, or are looking for your dream retirement home or condo, The Attias Group offers professional, competent and innovative real estate agents that will work collaboratively with you to find the home of your dreams.
We believe that you deserve the upmost care and attention when searching for your new home. Don't just take our word for it; our clients' feedback speaks for itself. The excellence demanded by The Attias Group culture is reflected in our five-star baseline customer rating. This means that, at our firm, excellence is the norm. We don't just find houses for sale in Arlington MA, we find our clients homes.
Real Estate with a Conscience
The Attias Group believes in more than just selling houses. We strive to make a local and global difference. Through several various avenues, such as donations, drives and school sponsorships, The Attias Group gives back to the local and global community. When you work with us, you work towards changing the lives of individuals and groups in the greater Boston area, as well as across the world. When we are finding you a home, we're also helping others find hope. Be a part of a real estate business that acts locally, but thinks globally.
Knowledge and Expertise
The Attias Group is locally-owned, and is comprised of knowledgeable and professional real estate agents who have worked with national franchises and local firms. We know the real estate business inside and out. When searching for houses for sale in Arlington MA, we take into consideration your desires, needs and price range. Make Arlington your home today with The Attias Group! Contact us to see some of our listings or speak directly with a real estate agent.