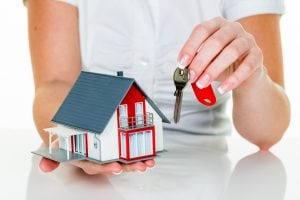 Houses for sale in Boxborough MA don't stay on the market for long. With excellent school systems, a close-knit community and a wealth of historical significance, Boxborough is a covetable place to call home. Contact The Attias Group to help you find your perfect property in Boxborough for the best price.
Rich in History
In the early eighteenth century, the city of Boxborough was settled by farmers seeking fertile land to establish their farms. In such a few short decades, the area became one of the most productive agricultural farming lands in what was the entire United States. At the onset of the American Revolutionary War, many farmers left their fields to join the colonial militia, and would march with men in the companies of Littleton, Concord, Stow, Acton and Harvard during the Battles of Lexington and Concord.
Preserving The Past
Today, the Boxborough Historical Society maintains a museum for visitors interested in learning more about the historical significance of the area. The Boxborough Minutemen Company was founded in 1967 to preserve the legacy of the town's role in the American Revolution through reenactments and commemorations. The group also seeks to serve the community by sponsoring local activities and businesses, as well as awarding scholarships to area youth.
Festivals
The city's annual Harvest Festival takes place each September as an homage to the area's rich agricultural legacy. The Fifer's Day celebration also takes place each year. Sponsored by the Minutemen, the festival starts off with a road race, and then a parade. Other festivities include field games, volleyball tournaments, fire engine demonstrations, pony and hot air balloon rides, as well as a flea market.
This small town only boasts 10 square miles and over 5,000 residents, but houses for sale in Boxborough MA are highly sought after because of the town's dedication to preserving the past, the support of local businesses and the family-friendly events held year-round.
Call Boxborough Home
If you're interested in viewing available houses for sale in Boxborough MA, contact The Attias Group. With over ten years of experience in the area real estate market, our team of experienced realtors can find you the best deal on your ideal property.