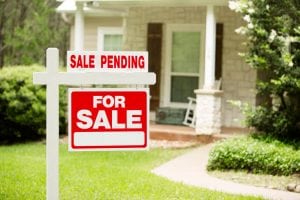 Concord is one of Massachusetts' most picturesque and historical areas. The atmosphere here is peaceful and serene, which makes it difficult to conceive the fact that just 240 years ago, this sleepy little town was the site of the first battle of one of the most monumental rebellions in the world, the American Revolution. For fans of American history, houses for sale in Concord MA are perfect places to call home.
Living in Concord
The real estate agents at The Attias Group can guide you in finding the perfect place to call home from any one of our listed houses for sale in Concord MA. These homes will place you in the perfect location near great food, museums, and, of course, all the historical sites you will ever want to visit. While taking a stroll through the shops on Main Street, you can stop by for a quick bite at any one of the local restaurants in the area. The unique shops, colonial ambiance and delicious comfort food could easily appease anyone.
Several of America's most influential writers called Concord home. And luckily for visitors and locals, their homes are beautifully preserved. Residents and tourists have the ability to take an on-site tour of most of these landmarks. Although none of our listed houses for sale in Concord MA were previously owned by a famous author, they do share a zip code. And for the English buff, it can be exciting to live in a town where Louisa May Alcott or Ralph Waldo Emerson got their inspiration!
Working with The Attias Group
Here at The Attias Group, we strive to provide our clients with the upmost professionalism and care. We offer the most complete real estate experience, including impeccable one-on-one service, insightful information on the area, and valuable guidance on navigating the real estate market. Whether you are buying or selling, we negotiate the best deals for our clients. Simply put, our agents provide nothing but the best because we are the best at what we do. And our five star baseline customer service rating speaks to that.
Contact us today for a viewing!