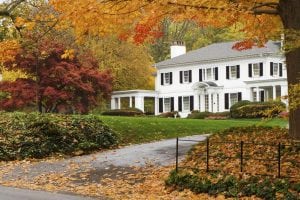 If you are looking for houses for sale in Lexington MA, The Attias Group is the right choice for you and your family. Whether you are looking to move to the greater Boston area, or are a local and looking to settle down in a nearby picturesque neighborhood, our expert real estate agents are here to make sure you find the home of your dreams.
The Lexington Area
When you walk the streets of Lexington, it still feels as if revolution is in the air. Lexington has a rich sense of history, and is well known for its role in the Revolutionary War. Even though Lexington is currently a quaint and quiet town, it was the home of the "shot heard around the world." This famous gunshot is renowned for starting the American Revolutionary War, which took place right on the Lexington Green. When you settle in Lexington, you take part in a long legacy of American history.
Lexington may have a small-town culture, but in a short train ride you can be in the urban oasis of Boston. Whether you are a weekday commuter, or an urbanite weekend warrior, Lexington makes it easy and convenient for you to travel into the city. Why settle for the congestion, noise and traffic in Boston when you can commute into the city and come home to a quiet and friendly town each night?
The Attias Group
Since 2001, The Attias Group has been helping families and individuals find homes that match their lifestyle and budget in Lexington. Our real estate agents utilize some of the most current real estate, marketing and social media strategies to maximize your home buying options. The Attias Group will offer you a real estate experience that is second to none. Our firm was founded on a spirit of innovation and creativity that we channel into finding you an excellent home at an affordable price! Contact us today to view some of the houses for sale in Lexington MA.