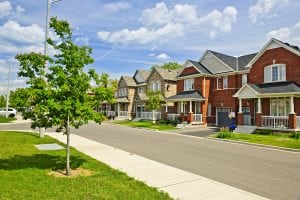 Houses for sale in Tewksbury MA sell quickly, and for good reason. Quiet neighborhoods, a deep-seeded history in the American Revolution and a close proximity to Boston makes Tewksbury a covetable place to call home. The expert area realtors at The Attias Group will work hard to ensure you find the perfect property within your budget.
Living in Tewksbury
Although homes for sale in Tewksbury MA offer residents a small town charm, the access to major highways and it's close proximity to Boston make it a convenient place to call home. Lots of open land makes the area feel spacious and rural compared to the cramped living associated with big cities. Excellent school systems are also a draw for families, as is the friendly and inviting community.
Lots of area activities are available for residents and tourists. For the history buff, a number of museums, historical parks and art galleries are available to peruse daily. For young families looking for family-friendly fun, Wamesit Lanes is great place to spend a day playing arcade games, bowling, and getting a bite to eat. Nature lovers can enjoy visiting the local parks to bike, jog, hike or walk.
Perfect for Families
In addition to being a safe city, Tewksbury is a welcoming and close-knit community. Lots of yard space means that children can often be seen playing outside. And the new high school is representative of the superb education systems available in the area. A variety of extra curricular activities and sports organizations provides an outlet for children to build skills and friendships outside of school as well.
Because two major highways run through the town, it's easy and convenient to travel to nearby cities for additional shopping, restaurants, bars and entertainment. Enjoy all the benefits of living near a big city without having to deal with noise, traffic and crowded sidewalks.
Contact Attias
When you're ready to look at houses for sale in Tewksbury MA, contact The Attias Group. Our experienced team of realtors have over a decade of experience in the greater Boston real estate market, and we will work hard to ensure you close a deal on your ideal property.