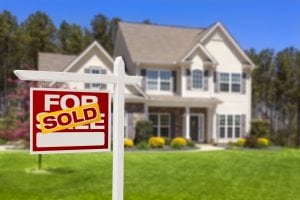 Houses for sale in Weston MA don't stay on the market for long. With excellent school systems, a close-knit community and a wealth of historical significance, Weston is a covetable place to call home. Contact The Attias Group to help you find your perfect property in Weston for the best price.
Rich in History
Much of Weston's charm derives from the diversity of its architectural heritage. The town was a rural farming community during the 17th and 18th centuries, and Weston houses built during these years were relatively simple versions of those centuries' styles. The earliest remaining house in Weston dates from about 1695. In the second half of the 19th century, middle class homes were built within an easy walk of the town's several railroad stations.
House Styles
By 1900, Weston had become a popular location for wealthy Boston financiers and industrialists to build large country estates. These estates provide Weston with a fascinating legacy of mansions and worker cottages to complement the comfortable middle class homes in various styles built throughout the town in the early decades of the 20th century.
Summer Concert Series
The city's annual Summer Concert Series takes place each June as an homage to the summer season. This five-piece classic rock band plays a selection of generation-spanning hits. They have a good following of young and old who love to dance and sing along with hits by the Beatles, Rolling Stones, Van Morrison, and more!
This small town only boasts 10 square miles and over 5,000 residents, but houses for sale in Weston MA are highly sought after because of the town's dedication to preserving the past, the support of local businesses and the family-friendly events held year-round.
Call Weston Home
If you're interested in viewing available houses for sale in Weston MA, contact The Attias Group. With over ten years of experience in the area real estate market, our team of experienced realtors can find you the best deal on your ideal property.