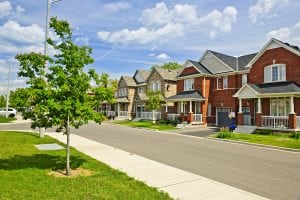 The Lexington MA real estate market is characterized by the intersection of history and modernism. Whether you are wanting to settle down in a home that projects historic revolutionary spirit, or move in to a modern townhome with top-of-the-line amenities, The Attias Group is here to help you and your family find your next dream home.
At The Attias Group, our real estate agents know the greater Boston area and are extremely knowledgeable about the current real estate trends and strategies. We are ready to help you find a piece of the Lexington MA real estate market to call your own!
Lexington: Past and Present
Lexington is a town with one foot in the past and one foot in the future! With several historic landmarks and activities, you will be sure to feel that sense of history when you live in Lexington. However, with a variety of modern shopping centers and eateries only a few minutes away, Lexington also boasts progressive and contemporary amenities.
When your family settles down in Lexington, they are sure to receive a top-notch education. Lexington public schools are some of the best in the state, and boast a high degree of diversity. Lexington is also great for singles and young couples. Pack a lunch and go swimming at The Old Reservoir, or wait until the winter and ice skate! You can also pump up your bike tires and take a leisurely, scenic ride on the Minuteman Bikeway. No matter what your situation, let The Attias Group find a Lexington house or condo that will work for your needs and budget.
The Process
Buying a home is a large step. The Attias Group understands that the search is a process, and we want to make sure you are equipped for the journey. Our real estate agents utilize cutting-edge strategies and data analytics to provide you with the most options within your budget. The Lexington MA real estate market is competitive and desirable. Contact us today to learn more about our services to give you an edge over the competition!