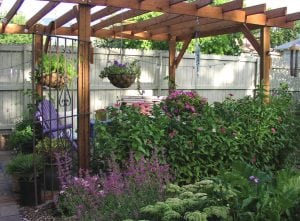 Lincoln MA real estate is a hot commodity. With beautiful scenery and vistas that are covered in lush green trees, and a unique mix of historical and modern architecture, Lincoln is a town on the rise. Are you ready to settle down in a location that is close to all the big city amenities, but still has that scenic charm? If so, Lincoln is the place for you. And The Attias Group has the valuable insight into prime Lincoln MA real estate.
A Green Vibe
It is uncommon for a town of less than 10,000 residents to be so committed to ecological preservation and sustainability. But not in Lincoln. If you want to live in a community that loves its organic community farms and cares about environmental and noise pollution, then this is the city for you. Lincoln boasts annual garlic and mustard pull days, where city-wide volunteers come together to weed community gardens. If you want to live in a place of community, you want to live in Lincoln. The Attias Group will find your family a home so you can start your backyard garden today!
Rich in History
Lincoln is also filled with revolutionary history, as it has 9 properties listed on the National Register of Historic Places. Work with The Attias Group agents to find your future brick-laden home that is rich with history and charm.
However, Lincoln is also home to a bourgeoning new and modern style. Being located right outside of Boston has its perks. Lincoln has adopted a bit of the urbanite style with several modernist real estate listings. Whether you are a lover of history, or a contemporary person with a taste for the future, The Attias Group can find a home that will work for you and your family.
Let The Attias Group show you some of the best Lincoln MA real estate today! Contact us to find a home where you can not only grow veggies in a backyard garden, but also grow fond memories with your family.