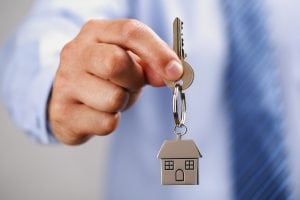 If you are searching for your next home in Concord, Massachusetts, The Attias Group is here to help! Why spend hours tediously looking through all the real estate listings Concord MA has to offer, when The Attias Group's knowledgeable and friendly team of real estate agents can work collaboratively with you to find the properties that are most suited for your lifestyle?
Work With The Best
At The Attias Group, we don't practice realty like all the other cookie-cutter real estate companies! Our spirit of innovation and excellence informs how we work with our customers, as well as the strategies we use to find them their next home. We utilize cutting-edge real estate techniques that incorporate the use of social media to maximize the number of homes that are available for you and your family. Any company can show you a house, but The Attias Group is in the business of finding you a home.
Amazing Service
We believe that the differences that set us apart from other real estate companies matter, and so do our customers! The Attias Group has a 5 out of 5 star baseline rating, which speaks to our ability and reputation for exceeding our clients' expectations. When trying to find your next dream home in Concord, work with The Attias Group and experience for yourself our exceptional services.
Calling Concord Home
Are you ready to call Concord home? With a population of approximately 18,000 residents, Concord exudes small town charm with big city amenities. Concord is well known for its history and tradition, but also has a rich culture and community. With theater and chorus groups, museums, galleries, and even an orchestra, Concord is a city that is reminiscent of the past, but progressing into the future! From fine dining and music, to outdoor activities and festivals, Concord is a great backdrop for your future family memories. Contact The Attias Group to hear more about all the real estate listings Concord MA has on the market! Your dream home is just a call away!