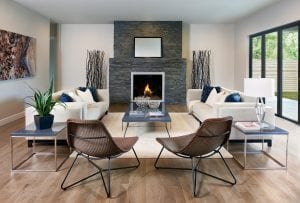 If you have an appreciation for history, or an eye for art and culture, Concord MA may be the perfect location for you. Let The Attias Group show you some of the best West Concord MA condos for sale before it's too late!
Condo Living
Condos are a great living option when the responsibility or financial obligation of owning a home seems daunting or unrealistic for your lifestyle and needs. Living in a condo comes with several perks that home buyers may never be able to experience.
Condos are a great first living situation for individuals or couples who are new business professionals looking to make a smart and safe first investment. If you are just out of college and starting your first job, or are newly married, there is no need to throw away money on rent. Instead, work with the experienced realtors at The Attias Group to find you the perfect condo in West Concord.
But condos aren't just ideal for couples. They can also be an excellent option for families. Many of the West Concord MA condos for sale have access to private playgrounds, pools and recreational areas. Your children won't miss a front yard when they are playing on top-of-the-line playground equipment with all of their new friends!
If you are looking for a slower pace of life after retirement, The Attias Group can help you find a condo that is quiet, but also offers several amenities. Retirement is too short to be shoveling snow and mowing grass. Our knowledgeable real estate agents can put you in a condo community that takes care of all the maintenance responsibilities. Easy living is as simple as buying a condo in West Concord.
The Attias Group
The Attias Group is an award-winning boutique real estate firm that has been serving the greater Boston area since 2001. Our real estate agents are knowledgeable, friendly, and committed to finding a condo that works for your needs and budget. Our spirit of innovation underlies our business practices, which means our real estate agents utilize cutting-edge real estate techniques to find your next home.
Contact The Attias Group to have one of our real estate agents show you available West Concord MA condos for sale today!