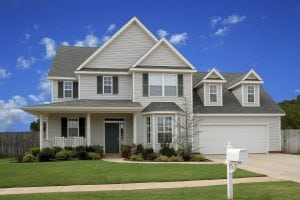 If you are retiring or just looking for a quiet and friendly town to settle down in, Weston, Massachusetts is the perfect location. The Attias Group has valuable insight into available Weston houses for sale that can streamline the process and get you into your dream home sooner.
Why Weston, MA
You have worked your entire life and now its time for you to enjoy some time to relax, develop some new hobbies and enjoy the finer things in life. Weston, MA offers a small-town charm and pace, with a large variety of cultural and historic activities, which is a perfect combination for a couple looking to settle down in a quaint neighborhood. In fact, Weston was voted one of the best towns in the United States for retirees and seniors.
Take advantage of Weston's wide range of activities. With high quality eateries, parks and historic activities, the only problem you will have is trying to figure out what to do first. The town's low crime rate means that you can feel safe taking a nighttime stroll around downtown, or in one of Weston's beautiful parks. Although Weston may be the perfect place for couples looking to retire, that does not mean that it lacks activities for those who are young and restless at heart. With a short train ride or drive to Boston, you can be in the hippest bars and swankiest restaurants in no time. Weston, MA offers a bit of everything for everyone.
Finding Your Home
The Attias Group is ready to show you some of the prime real estate available in Weston, MA. Weston can be an expensive place to live, but our dedicated and vigilant real estate agents will work hard to find you a home that falls comfortably within your price range. If you are not ready to buy a house or condo, The Attias Group also has options for you. We work with a number of rental companies that offer a variety of high quality and reliable properties that are affordable. Contact us today to learn more about the Weston houses for sale or rent!