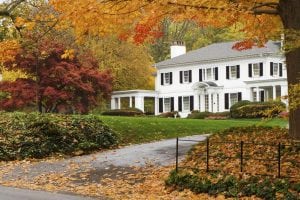 If you are looking to claim your haven in the Weston MA real estate market, look no further! Since 2001, The Attias Group has been helping individuals and families find amazing homes and condos in the greater Boston area. Our commitment to excellent service and innovative real estate strategies are just a few of the reasons why The Attias Group is considered the number one boutique real estate company in all of Massachusetts.
A Place You Belong
Weston is a hub of small businesses, small town charm and great Massachusetts fare! Many of the town's local businesses and eateries are locally-owned and operated, which means they exude small town charm and friendliness. In this close-knit community, you will quickly be known by name in your favorite food or coffee joint.
Weston may be a small town on the rise, but that doesn't mean it lacks great eateries and culture. From fresh sushi to clams that are fried to perfection, Weston restaurants are ready to give you a night out on the town that you will remember. When you live in Weston, you get to take advantage of the amazing parks, unique culture and top-of-the line school system, all packaged in a quaint and quiet environment. However, if you are itching for the hustle and bustle of a large city, Boston is only a short train ride away!
Finding Your Place in Weston
The Attias Group is ready to help you find your next family home in Weston. Our real estate agents settle for nothing less than excellence. They will work hard to make sure you are satisfied with the house or condo hunting experience. With a baseline customer rating of 5 out of 5 stars, the only thing our customers seem to complain about is why they waited so long to work with us! Come find out for yourself why The Attias Group is one of the most loved boutique real estate firms in all of Massachusetts. Contact us today to find your next home in the Weston MA real estate market.