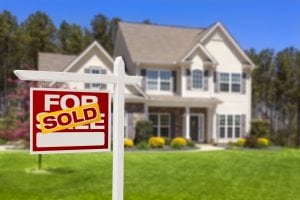 If you are interested in living in a safe and friendly community that has a low crime rate, amazing school systems, and a family-friendly culture, Winchester MA is the town for you! However, Winchester MA real estate does not last long, as it was recently voted to be one of the best suburbs to buy a home.
Let an award-winning real estate firm help you find an outstanding home for you and your family within an award-winning town! Since 2001, The Attias Group has been helping individuals and families find extraordinary homes within their budget. In fact, we were voted the number one boutique real estate firm in all of Massachusetts.
The Attias Group
The Attias Group is at the top of the boutique real estate industry because we understand the future of real estate. We welcome innovative practices, and strive for excellence in all that we do. By utilizing some of the most cutting edge real estate strategies, we increase the property options that are available to you. The Attias Group harnesses the capabilities of the Internet via social media sites, and other popular information networks in the greater Boston area, to find a home that will meet all of your family's needs.
Homes for a Purpose
When you work with The Attias Group, your purchase of a home will contribute to developing hope for less fortunate individuals and communities all around Boston, the United States, and the world. With every purchase of a home, we donate a proportion of our commission to non-profit organizations. Not many real estate companies can offer global impact with every residential home purchase.
The Attias Group is dedicated to providing all of our customers with excellent services and accomplishing our humanitarian goals, all at the same time. Help make the world a better place by working with The Attias Group to find your next home among the Winchester MA real estate market. Let an award-winning real estate firm find you a home in a covetable area. Contact us today to talk to one of our expert real estate agents.