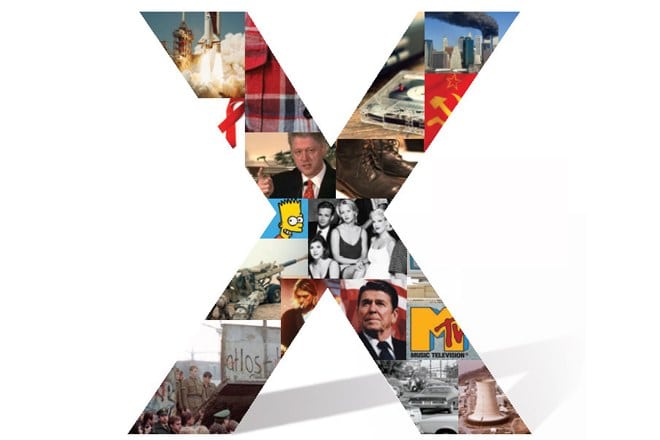 WEEK 10 | 2017
Guess Which Generation Is Making the Biggest Comeback in Real Estate
By Clare Trapasso 
Doc Martens are back in fashion, this time on the shelves at Nordstrom. Hollywood starlets sport '90s choker necklaces and Nirvana T-shirts. And guess what? Generation X home buyers are making their comeback, too.
Gen X may not be getting as much attention these days as the (forever) up-and-coming millennial generation, but it's making its mark on the housing market as the only generation to buy more homes last year than it did in the previous one, according to the latest National Association of Realtors® Home Buyer and Seller Generational Trends survey. Nearly 5,500 home buyers who purchased a house between July 2015 and June 2016 answered the 132-question survey. Their responses were compared with results from the previous 12-month period.
The folks once labeled as slackers, now aged 37 to 51, went from making up just 26% of home buyers to purchasing about 28% of properties.
"That group suffered the most" in the last recession, says Chief Economist Jonathan Smoke of realtor.com®. "They were entering homeownership at the peak of the housing bubble and were also the ones most likely to suffer job losses."
So when the housing market crashed, many of their homes were suddenly underwater. And since many Gen Xers owed more than their homes were worth, they were stuck.
Why Gen Xers are back big-time
But with a stronger economy, housing values, and job market, the tide has begun to turn. The generation of Americans forever enshrined in iconic '90s flicks like "Reality Bites" and "Singles" is storming back into the home-buying market.
"Now, they're actually in their prime earning years," Smoke says. "And they're also far more likely to have families. It makes complete sense that they're coming back."
In fact, Gen Xers are the largest generation with the kids still living at home, says Jessica Lautz, NAR's managing director of survey research. So "they may be moving for a better school district or into a home that just has an extra bedroom to accommodate their children," she says.
And they also happen to be the group making the most money these days. All the better to be able to afford that four-bedroom, 2.5-bath stunner with killer views and a hot tub out back.
Gen Xers raked in a median $106,600 a year, according to the survey. In comparison, younger boomers (aged 52 to 61) earned about $93,800 and millennials (36 and younger) brought home about $82,000. The typical buyer, across all generations, made a median $88,500.
In addition, low mortgage interest rates have also spurred Gen Xers (along with everyone else) into the market, says Realtor® Judy Dooley of Nebraska Realty, based in Omaha, NE.
"We're seeing people get out of their current houses and shopping around to get a bigger and more expensive house," she says. "Their children are getting older and maybe moving on to college. They might be wanting to … move into something like a ranch-style house or maybe a smaller house with more amenities."
But Gen X still isn't the generation buying the most homes
Gen Xers may be the only age group buying more homes than they did a year ago. But they're not buying the most homes. That distinction goes to millennials, who make up a much larger swath of the population.
The whippersnappers scooped up about 34% of the homes on the market, similar to the 35% they nabbed a year earlier. Their homes were also the cheapest, at a median $205,000. That's compared with a median $261,000 for Gen Xers and $230,000 for younger boomers.
"The millennials are a sleeping giant," says public policy professor Dowell Myers at the University of Southern California in Los Angeles. "They should be big home buyers over the next five years as long as the credit markets are willing and the supply [of available properties] exists."
Boomer buyers also saw a very minor dip from 31% to 30% year over year, according to the survey. Similarly, the so-called Silent Generation, aged 71 to 91, went from 9% to 8%.
Who's buying where? The answer just might surprise you
Despite all the buzz about millennials loving big-city life, more are trading their cramped urban apartments for life in the suburbs. It's actually baby boomers who are buying the most urban abodes. They're the ones with the most accumulated cash to be able to pull it off.
Only about 15% of millennials bought homes in urban areas, according to the survey. That's down from 17% the year before and 21% the year before that.
Meanwhile, 57% of them bought homes in the suburbs (as distinct from small towns or rural areas), compared with 51% a year earlier.
Better get used to this stark fact: Millennials are growing up.
"They act differently when they're 30 than when they're 25," says Myers. "When they're younger, they're happy living in a two-bedroom apartment. When they're 30, most have partners and have kids—or they're planning to. That totally changes their housing needs."
It's also worth noting that many of the suburbs that they're moving to aren't what they used to be.
"Increasingly we're seeing suburban communities transforming to include more urban-style amenities, because they want to attract the millennials," says Lynn Richards, president and CEO of the Congress for the New Urbanism, a Washington, DC–based group focused on helping communities become more walkable.
In addition to walkability, these younger homeowners are on the prowl for "a choice of transportation and cultural amenities like fields for kickball, softball, and ultimate Frisbee as well as bars and music venues," adds Richards.
Meanwhile, 22% of boomers bought homes in urban areas and 49% purchased homes in the suburbs. Older buyers are increasingly seeking to downsize from their bigger, single-family homes out in the sticks once their kids fly the coop and move into fun urban areas with tons of things to do as they veer toward retirement.
Boomers buying homes for themselves—and their (extended) families
Another emerging trend: Baby boomers are now more likely to buy homes not just for themselves—but also for their aging parents and adult kids saddled with student debt.
About 20% of boomers bought a multigenerational home in the past year compared with 16% a year earlier. This is often a home with separate living quarters for their loved ones.
"With rising rents and rising home prices, it becomes increasingly difficult for the younger generations to live independently,"says NAR's Lautz. "But living with parents could be a very good opportunity to save for their own down payment for a future home."
And it makes more than just economic sense, says John Graham, co-author of "All in the Family: A Practical Guide to Successful Multigenerational Living."
"The whole notion of two parents, a kid, a dog, and a white picket fence is going away," he says. "Grandparents help with childcare. Teenage children help with elder care."
Clare Trapasso is the senior news editor of realtor.com and an adjunct journalism professor. She previously wrote for a Financial Times publication and the New York Daily News. Contact her at clare.trapasso@move.com.
Via: Realtor.com