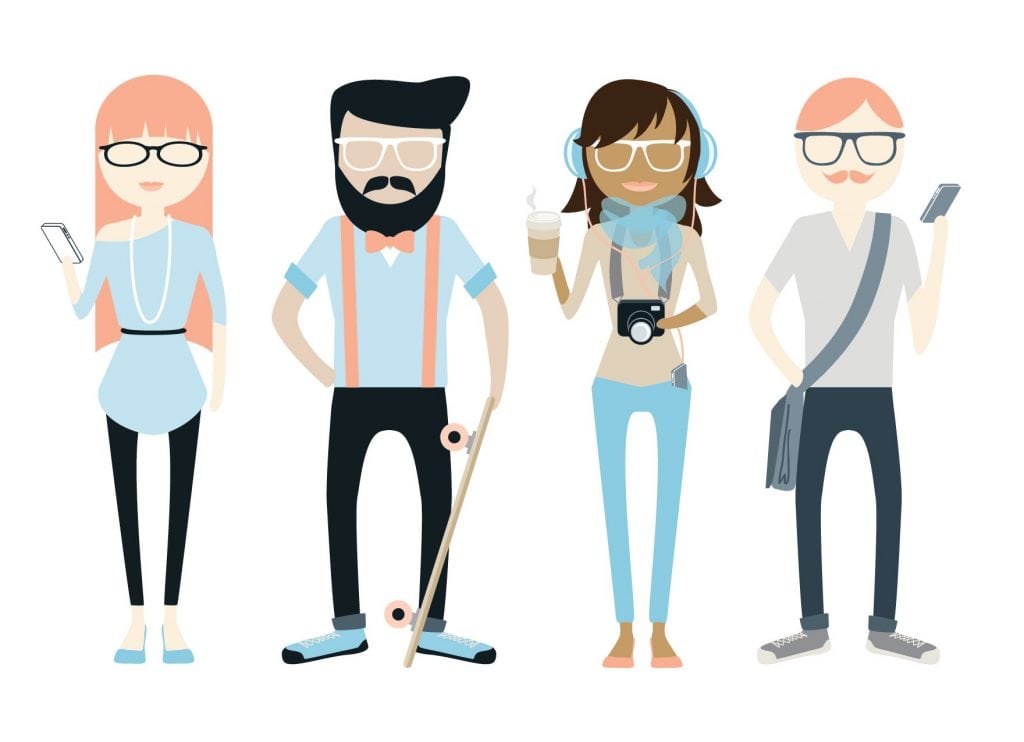 WEEK 23 | 2016
HOME SELLERS: CREATE A 'MILLENNIAL MAGNET'
Sellers whose homes are ideal first-time-buyer starter homes may count on attracting millennial buyers to purchase this real estate. If so, sellers benefit from learning how to look at their homes from the millennial point of view since this group does not represent the force that it has in the past.
With more than 83 million millennials — a larger group than boomers — needing a roof over their head, millennial home buyers should represent very significant proportions of the real estate purchasers in many markets — but they don't.
According to the National Association of Realtors 2015 2015 annual home buyers and sellers survey, the percentage of buyers who were first-timers was down to an almost historic low of 32%. Only one-third of these first-timers are millennials, where traditionally this group represented the majority of buyers. The thirty-something millennial segment that is buying has the income, borrowing clout, dual income status, and parental-boosted down payment to afford home ownership, where their millennial colleagues are renting or living with their parents.
"Millennial" is a popular label (replacing Generation Y and Echo Boomers) that business gurus and authors apply to those born in years ranging from the early 1980s to the first years of the 21st Century — that's the Millennium connection. The millennial label has no absolute definition. The defining range of years is usually chosen to prove the user's point. Popular start years are 1980 or 1982 while wrap years run from 1992 to 2004.
As more millennials reach traditional home buying age, buyer ranks will swell since the age 23 cohort is currently the largest in the overall population. Until then, sellers intent on attracting millennial singles and couples — and other first time buyers — will benefit from understanding how to transform their home into a "millennial magnet." 
Five Seller Perspectives Create a "Millennial Magnet"
1. New Functionality & Cool Design Matter
To millennials, many rooms have new functions and, therefore, should look very new and different from the decor many sellers preserve from their move-in decades ago. TV rooms are now media rooms; bedrooms are now sanctuaries; bathrooms are spas; recreation rooms are man caves; garages are studios; closets are to die for. Keep in mind that rooms themselves are on the out. Open concept is the preferred "dream home" configuration. Sellers must disregard how they have used and enjoyed specific rooms to concentrate on transforming old rooms look to like the right new space. Hot real estate markets have millennials feeling that they are settling for less than they want. Give them something to be excited about when they prepare a an offer to buy your property.
2. Fun-Filled Low Maintenance Yards Are Mandatory
"High maintenance" is out everywhere in, on, and around a house and especially in the garden. Temperamental roses, shrubs that demand pruning, bulbs that must be dug up each fall, plants that must be watered, lawns that need mowing, and anything that adds to millennials' "To Do" lists does not add value according to their appraisal of the property. Environmentally-friendly, low maintenance landscaping along with anything fun, like hammocks, earn "wow's" and add value for buyers. Fire pits, outdoor kitchens, and party zones display more value that high-maintenance fish ponds and fountains. Real estate professionals know when swimming pools are a plus or are considered a work zone by buyers.
3. Storage Plus
Millennials are moving from their family home or a rental condominium, neither providing enough storage. Adding storage is equivalent to adding space — you can never add too much storage.                              
4. Walkability Is Key
What's in the neighborhood can hold more value than what's in the house. Proximity to cool places and hot spots represents big value to buyers. Millennials think of their dream home as the center of a universe of fun and convenience. Sellers need to switch from evaluating the area from their own point of view and consider it the way thirty-somethings do.
5. Bearable Trade-Offs
Urban lifestyles in major cities like New York are irresistible to most millennials until they start a family. Then, the less expensive, traditionally-safe suburbs look attractive. Sellers in the burbs should check with their real estate professional to learn which benefits local millennial buyers value most — proximity to train a station, a large entertaining-friendly yard, a detached home, great schools…to understand how the seller's home will rate against local attraction factors. According to a recent study of counties by California-based CoreLogic, a global property information, analytics, and services provider, millennials favor the more affordable properties found in counties in the middle of the country over higher-priced east and west coast real estate. The top 10 counties are in central states like Utah, Colorado, and Minnesota; the bottom 10 counties are in coastal states including Florida, California, and Massachusetts. The study revealed that "millennials are buying in markets they can afford, and specifically, where there are good paying jobs."