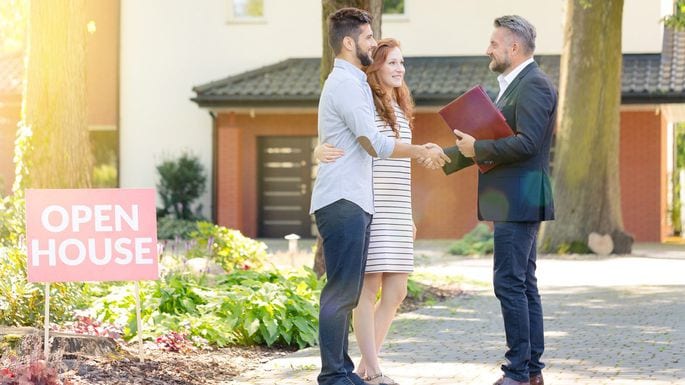 Home price gains shrink to the lowest level since January 2017: September S&P Case-Shiller index
By: Diana Olick @DianaOlick
Home values are still rising, but the gains have now shrunk to the lowest level since January 2017, as rising mortgage rates cut into affordability.
Prices increased 5.5 percent annually in September, down from 5.7 percent in August, according to the S&P CoreLogic Case-Shiller U.S. National Home Price Index. The 10-City Composite annual increase came in at 4.8 percent, down from 5.2 percent in the previous month. The 20-City Composite rose 5.1 percent year-over-year, down from 5.5 in the previous month.
"Home prices plus data on house sales and construction confirm the slowdown in housing," says David M. Blitzer, managing director and chairman of the Index Committee at S&P Dow Jones Indices. "One factor contributing to the weaker housing market is the recent increase in mortgage rates."
The average rate on the 30-year fixed mortgage is now a full percentage point higher than it was one year ago, and affordability has fallen to the weakest level in over a decade. Blitzer also pointed to weaker sales of both new and existing single family homes, which peaked one year ago in November 2017.
"Sales of existing homes are down 9.3 percent from that peak. Housing starts are down 8.7 percent from November of last year. The National Association of Home Builders sentiment index dropped seven points to 60, its lowest level in two years," Blitzer added.
Cities that experienced the biggest price drops during the housing crash a decade ago are still seeing some of the biggest gains currently. Las Vegas, Phoenix and Tampa are still seeing home value gains increase.
San Francisco and Seattle reported the highest year-over-year gains among the 20 cities. In September, Las Vegas prices jumped 13.5 percent annually. San Francisco values rose 9.9 percent and Seattle homes saw an 8.4 percent increase. Four cities in the 20-City Composite saw bigger annual increases in September than in August.
Via: CNBC