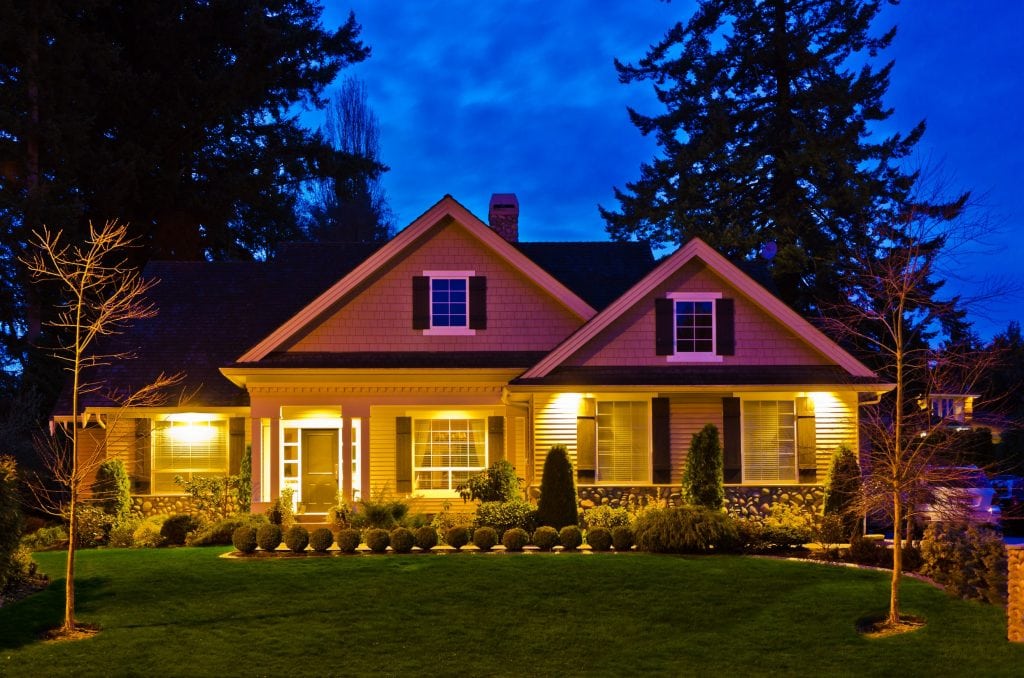 WEEK 25 | 2016
9 REASONS TO VISIT A HOME AT NIGHT BEFORE BUYING
Everyone knows someone who knows someone who moved into what seemed like a perfectly great house on a perfectly nice street only to have a complete nightmare unfold. But the truth is that your neighbor doesn't have to be practicing Santeria on the front lawn for you to hate where you live. So many things can turn what seems like your dream home into a disaster. You may not be able to avoid every one of them, but doing your due diligence can help.
Step #1: Visit the homes you are considering at night. You may get a completely different perspective on the neighborhood once the streetlights go out – one that could change how you feel about living there. Need some concrete reasons to visit at night? How about:
1. To find out if your neighbors are weird
If you toured the house during a weekday or even on a weekend, you may not have gotten a true feel for who your neighbors could be. Come at night, and you might see the guy next door walking his pet iguana in the nude (the guy, not the iguana), or see the shady couple from around the corner make their nightly pilgrimage to the elementary school to ride the swings in a very curiously happy state.
2. To figure out if it's not active enough
Do you even have neighbors? You may not be too sure if they never emerge from their house. If you're looking for a social experience in your new neighborhood and the one your potential new house is in looks like a ghost town after 5, this might give you second thoughts.
3. To see if it's too active
There can be too much of a good thing. If you swing by and see that everyone is out mixing, it may make you look further into how often this occurs. Does living there mean you'll never have time to play a board game with the family or sit and watch your reality shows, or even prepare your own dinner or take a bath? That could be a deal breaker.
4. To gauge the noise level
Noise ordinances aren't something homebuyers want to have to familiarize themselves with, but, for some, that's the reality of life in a loud neighborhood. You may not know that the dog across the street barks for 20 minutes every time the sun goes down – and then every time someone has the nerve to walk by the house – or that several teenagers on the street have formed a garage band and their practice schedule is not compatible with your children's sleeping schedules until you're spent some time there at night.
5. To figure out the commute
Drive from work to your potential new house and make sure the commute is doable. Even if it's around the same distance to work as your current home, traffic patterns could make the drive unbearable.
6. To make sure there are enough kids
Envisioning a neighborhood where the kids all play together on the street and ride their bikes and families are out walking with their dogs and strollers (just not every minute of every day!)? Spend some time in the neighborhood before and after dinner. If you don't see much activity in the time before the sun goes down, there may not be much to see at all.
7. To make sure the mixed-use neighborhood isn't a little too mixed
The idea of being within walking distance to shops, cafes, and restaurants sounds great to many people. But have you thought about how the noise and traffic that's created in areas like this might affect your peace of mind at night?
8. To ensure it's safe
A neighborhood can look fine during the day and transform to something a little iffy when the lights go out. Make sure you check out the park down the street to make sure it isn't a drug hang and that area businesses don't attract a questionable crowd in the evenings.
9. Because there could be a serial killer living next door
Are you going to find out in one night of sitting outside in your car or strolling down the street? No, but you may observe some odd behavior that gives you pause. Maybe it's just a gut feeling you get spending time in the neighborhood at night. If you're trying to decide between a few homes, this may provide the tipping point you need to make the right choice.