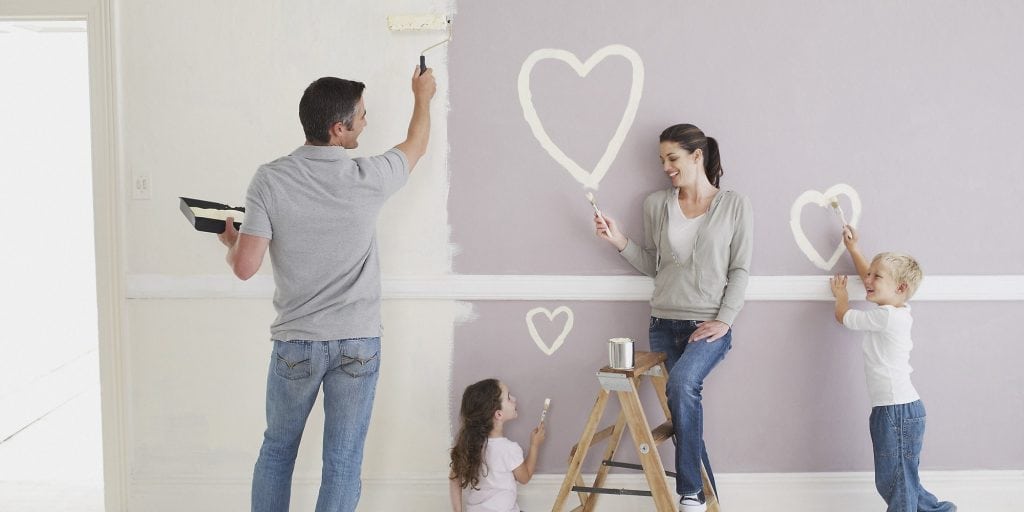 WEEK 26
GREAT HOME UPDATES YOU CAN DO FOR UNDER $100
A sushi dinner. A Saturday night movie for four (with popcorn). A new pair of Nikes. They'll all cost you about $100. But wouldn't you rather put that money toward something that'll make you smile whenever you walk in the room? Take that 100 bucks and freshen up something in your home. It'll be money well spent. Here are a few places to start.
New Hardware
Nothing freshens up a kitchen faster. A case of 25 stainless steel pulls will give your kitchen a modern touch for just $49. Remove the molding from the top of your kitchen cabinets. Want to take your kitchen from traditional to a more modern look? Remove the ornate crown molding. The cleaner lines will transform the room and give it a sleeker look, and it'll only cost you a can of paint or stain for touch-ups.
A fresh coat of paint
You can take a space from blah to beautiful for $50. If you're going to paint and you're not sure how to get the best results, check out HGTV for some tips on how to "make painting less painful."
An easy kitchen update
Open shelving is one of today's hottest trends in the kitchen. You can create your own quickly, easily, and affordably. "Remove the doors on a bank of upper cabinets, then paint the interiors for instant open shelving," said This Old House. "Estimated cost: 1 gallon of Elements Zero VOC 100 percent acrylic paint with a washable semigloss sheen, about $35."
A new rug
If your floors are worn and you don't have the money to redo them, cover them up with something pretty. Yes, rugs can get pricey, so check your favorite stores for clearance sales.
Clean your windows
Natural light makes people happy, but grime never put a smile on anyone's face. For the cost of a bottle of Windex and a roll of paper towels, you can vastly improve your view.
Create a home office
Short on space but need a place to work from home? If you have an underused closet, you could have the perfect space to set up shop."Unhinge the door and trade hanging rods for shelves—a deep one for the desktop and two shallow ones above for storage," said This Old House.
Ditch the drab bedding
An injection of color, a new graphic pattern, or something light and dreamy will all make a bedroom feel fresh and new—especially if your current bedding is old, worn, or just plain boring.
Change your lighting
Swapping out your builder bathroom fixtures for something with a little more style is an easy fix that can bring high impact. Changing out blah overhead lights and ceiling fans in bedrooms and living areas can have the same effect.