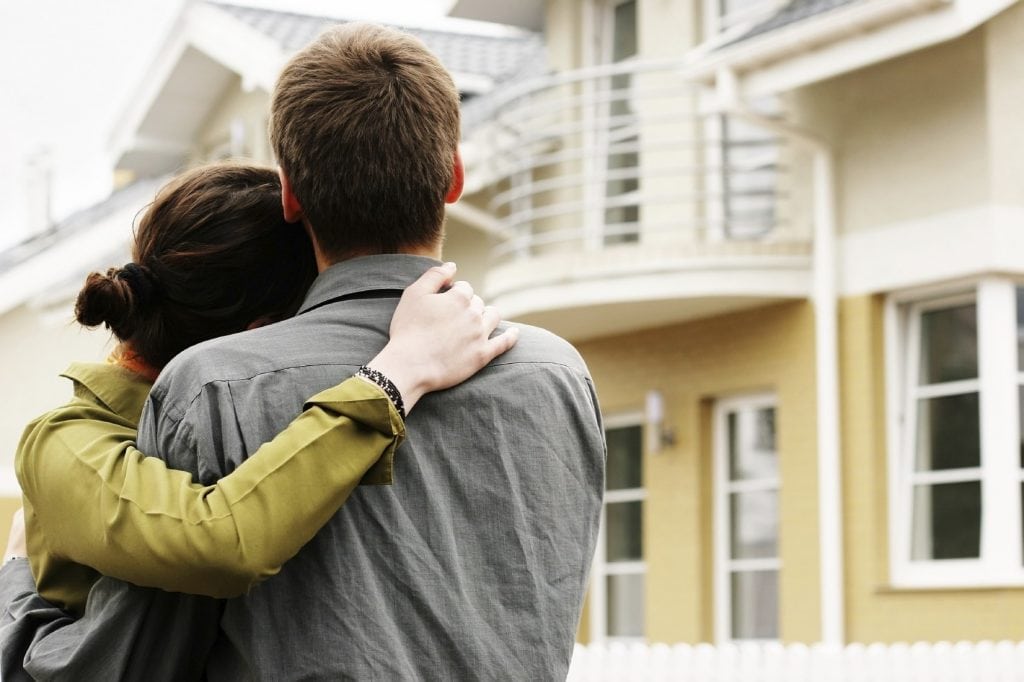 WEEK 36
10 TIPS FOR TURNING YOUR NEW HOUSE INTO "OUR HOME"
When you're moving into a new house, the more you know about it before you must know— during a high-pressure day, emergency, or crisis — the happier you and your family will be.
Closing day took care of the legal and financial aspects of taking on ownership of your new home while move-in day got you and your stuff into the premises. We helped you, sanity intact, move-in with Three Sanity-Saving Tips For Moving-In Day. To top off this success, we've compiled a list of practical "must do's" to ensure settling in is the beginning of belonging.
Get off to a great start in your new home — new or resale — by attending to these "little details" which will also make this feel like "our home." Ignore them and they can cause problems down the road. Involve the whole family in dealing with these 10 tips and everyone will feel at home.
#1. Our New Passwords: Change codes and passwords for security systems and anything else you are taking over from the previous owner. Make sure the new version is significantly different, so it can't easily be guessed. Record passwords and keep in a safe place.
#2. Our New Keys: Change the locks on the house, garage, outbuildings, and gates. If you're happy with the existing hardware, a local locksmith can re-key or change the lock cylinder or replace the interchangeable core, depending on your system. Check window locks to ensure all are fully functional.
#3. Our Smoke/CO Detectors: Check with the local fire department to learn where smoke/ CO detectors and fire extinguishers are required or recommended. Interconnect units if possible. Check existing units for expiry dates. Never install a smoke/CO detector in your home without understanding how it operates whether it is hardwired or not. If not, install new batteries today and add a replacement date to your maintenance calendar. (This will also be a move-in anniversary reminder.)
#4. Our Manuals: Start a digital and/or paper folder for manuals for every appliance, detector, and operational device that could need repair or replacement. Jot down maintenance reminders on your maintenance calendar while you inventory what you have.
#5. Our Electrical Breaker Panel: Where is it? What does each circuit breaker connect to? Get out the labels and do a room-by-room check so you know what's what and record this by each breaker. If you have cable or other wired services, find out when the exterior and interior cables and hardware were last updated. You may be due for an upgrade.
#6. Our Water Shut-off: Where is the main shut-off? How do you turn off the water line to the refrigerator, dishwasher, washing machine, and every other potential source of leaks? Check temperature settings where applicable to suit your conservation plans. If the water heater or anything else, is rented, compare this arrangement to the cost of buying a new one.
#7. Our Furnace: Clean or replace filters in the furnace, range hood, air conditioner, and any other filtered appliances. Note times for the next clean on your maintenance calendar.
#8. Our Clean, Dry Home: Steam cleaning carpets is a no brainer, but make sure gutters and downspouts are cleaned, too. To ensure the house stays dry, check that the grading is correct all the way around the house. Are windows and doors properly caulked to keep interiors cosy and draft-free? If you'll be parking under sap-dripping evergreen trees, you'll need something to safely remove the sap, but not the car paint.
#9. Our Undisturbed Garbage: Ask neighbors about local pests and wildlife to make sure you prevent their invasion. That's a lot easier than getting rid of them once they settle in — pests, that is, not neighbors. A copy of the garbage pickup schedule is essential.
#10. Our New Closets: Don't make do with someone else's closets. Fit out closets with racks and shelving that suits you. Do it now instead of later wishing you had and you'll always be pleased you moved into your closets properly from the start.