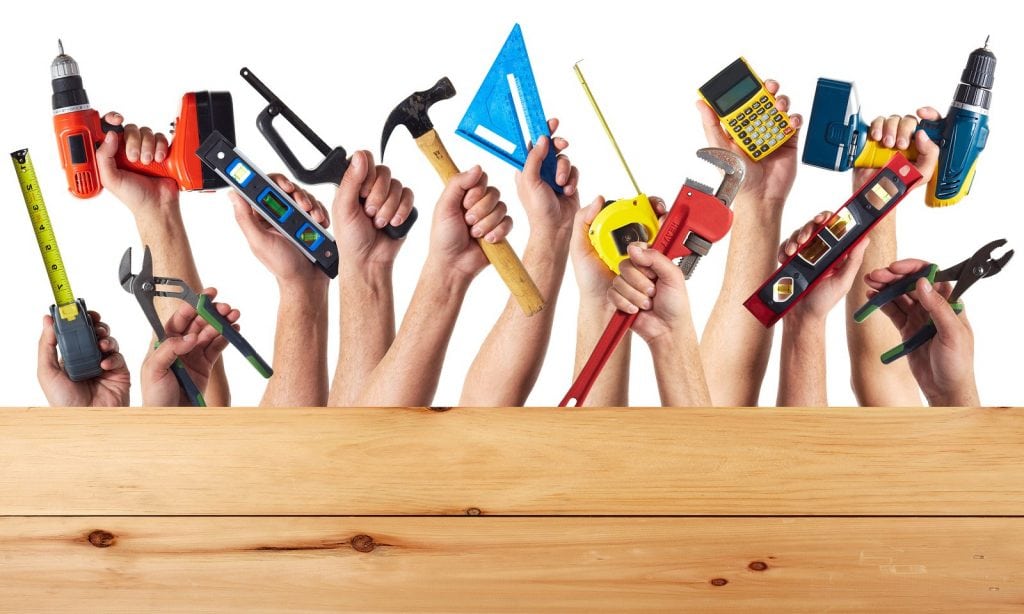 WEEK 9
TODAY'S HOMEOWNERS WANT MAXIMUM VALUE WITH MINIMAL UPKEEP
Spending on discretionary home improvements (including kitchen and bath remodels and deck additions) rose by almost $6 billion between 2011 and 2013, according to a 2015 report compiled by the Joint Center for Housing Studies of Harvard University. "Improving America's Housing — Emerging Trends in the Remodeling Market" noted that while residential and non-residential construction numbers are still sluggish, there is increased interest and activity in the home improvement industry. Among the reasons:
The housing downturn led many homeowners to fix up properties rather than trade up.
Federal and state stimulus programs spurred investments in energy efficiency upgrades.
Growing demand for rental units motivated owners to improve their properties.
US housing stock (roughly 130 million homes) continues to depreciate normally.
The amount of money individuals are spending per project is increasing as well, a trend not seen since before the housing crash.
Easy-to-maintain exterior products are top priority
The findings are good news for our economy and a rallying cry for the remodeling enthusiasts among us. Of course, although we love remodeling our homes, most of us would agree we are not so fond of home maintenance — particularly the expensive, time-consuming variety. In fact, when the American Institute of Architects (AIA) surveyed homebuyer preferences in 2013, low-maintenance exterior products were voted the most popular characteristic of home design.
A recent article on houselogic.com highlighted several remodeling projects that will add value and enjoyment to your living space without piling on the maintenance chores. Here's a sampling:
Fiber-cement siding
An ingenious mix of sand, cement, and cellulose fibers, fiber-cement siding is long-lasting, resistant to fluctuating temperatures, and insect-, rot-, and fire-proof. Newer versions feature baked-on paint finishes that are guaranteed for 15 years, minimizing time and money needed for maintenance. Fiber-cement siding also delivers an impressive ROI, according to houselogic.com, making it worthy of consideration if you're in the market for new siding.
Quartz countertops
Move over, granite. Quartz is the new darling of the countertop world. When most people refer to quartz countertops, they are referring to engineered quartz. Natural stone slabs are mined. Engineered products are made in a factory, usually by combining up to 95% quartz particles with resin binders and color pigments.
Quartz is incredibly durable and long lasting. Quartz countertops never need sealing. They are antimicrobial, non-porous, and nearly impervious to staining, so maintenance is minimal. Choose from polished, honed, or sandblasted finishes along with embossed treatments. One caveat, though: Quartz can't handle extreme heat. If you leave a hot pot on the counter or otherwise create a sudden change in temperature, the countertop could crack. To be safe, always use a trivet or hot pad.
Metal roofs
Although it may not be the first option that comes to mind, metal roofing is one of the toughest, most maintenance-free roofing materials available, notes houselogic.com. Warranties typically cover 40-50 years. If you live in a fire-prone area, you'll be interested to know that metal roofing is extremely fire resistant as well. Design options include the traditional standing-seam panels (the ones you see with ridges running from the roof peak to the eaves) as well as products that mimic slate, wood shakes, and clay tiles. A quick tip: look for baked-on enamel finishes with rust-proof undercoating. And if you live in a coastal community, seek out aluminum products rather than steel for better rust protection.
Fiberglass windows
Although still relatively new to the market, fiberglass windows are gaining more fans all the time. Primarily made from glass fibers and resin, fiberglass windows are incredibly sturdy and dimensionally stable, so they won't warp under extreme temperatures. They are highly energy efficient and, unlike wood windows, resistant to moisture and rot. Here, too, maintenance is simple: a mild soap-and-water cleaning is pretty much all that is needed.
Composite decking
Another recent AIA report showed that while overall house lot sizes are not increasing, the amenities found on these lots are getting bigger and better. Nearly 63 percent of the architects surveyed reported increased homeowner interest in creating outdoor living spaces such as outdoor rooms, decks, patios, and porches.
Decks and other outdoor areas are a smart way to increase usable living space without incurring the costs and headaches associated with a room addition. Plus, if you live in an area with a fairly consistent and temperate climate, you can enjoy your outdoor space nearly year-round.
When it comes to low-maintenance, it's hard to beat composite decking. Generally speaking, an occasional sweeping or cleaning with mild soap and water is all the maintenance needed. According to the 2015 "Cost vs. Value Report" complied by Remodeling magazine, composite decking delivers a 68% return on investment, as well as serious time and financial savings on upkeep.
Conversely, a popular consumer website estimates maintenance costs for a 14' x 20' wood deck will approach $5000 in a little more than 10 years. Generally speaking, wood decks require staining every other year as well as a complete stripping, sanding, and staining overhaul every six years. What's worse: the deck will likely still crack or splinter, and eventually need replacing.